KOVAČINE CAMP
More than just an adventure
Relax in the shade of century-old pine trees and breathe in the scent of the sea – set off on an adventure of experiencing the Mediterranean as it once was.
Pitches
Idyllic setting nestled among pine trees and olive groves
Mobile homes
Your home away from home – family homes
Tamaris House
Rooms with a spectacular view
Your safety comes first.
During these challenging times, we are doing our best to offer you all the benefits of travel and enjoying new experiences, while at the same time ensuring your safety, as well as the safety of all our partners and employees.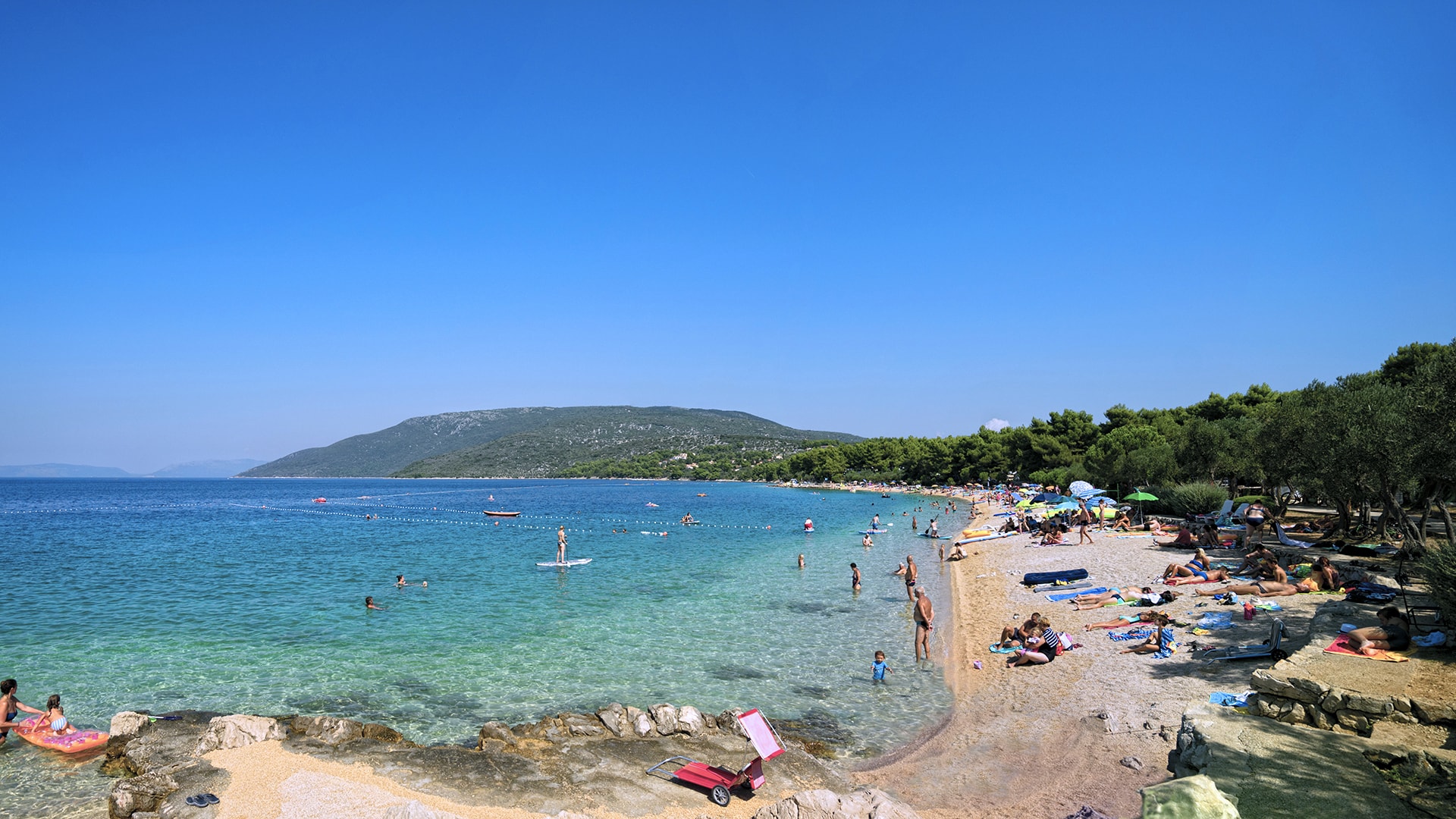 Shaded by pine trees and olive trees and surrounded by the sea, Kovačine Camp lets you experience the total freedom and rustic charm of island living without compromising on luxury. Equipped with excellent amenities to ensure your comfort and with a rich offer and numerous activities available, Kovačine Camp brings you the best of both worlds – it allows you to reactivate your senses by exposing yourself to the forces of nature, while at the same time experiencing true relaxation and revitalisation through powerful authentic experiences.
Feel the rhythm of nature
Awards
Our years of effort and hard work have been recognised and we are proud to have received the following awards
Activities
Diving, tennis, walking tours, bike rides, diving lessons, various sports activities, etc.
Destinations
Town of Cres, Beli, Lubenice, Martinšćica, Valun
Special offers
Return ticket to the island – at our expense;
Stay an extra day! every 7th overnight stay in the camp is complimentary;
In need of transfer to the camp? let us handle it! Cres nature safari;
Passion for adventure...
GaleGalleryrija
Let the images convey at least a glimpse of the island atmosphere and experiences designed to suit your taste.
Reviews
About us – from our guests' perspective

Nice quiet and beautiful campsite. Never seen sanitary facility (building 2) so clean on a campsite in the summer period. Good mini supermarket with okay prices. Easy walk to Cres took 20-25 minutes. Fantastic beaches and great snorkelling water. Top class campsite!
Lene Nielsen-Gee
Danska

All you need to have good holiday in one place. A nice , clean beach. Along the beach there's a promenade, going to center of city Cres. You can rent a motor boat, a kayak, a bicycle. You can learn how to dive. Do some shopping, fruits and vegatables or a croissant in the morning. Definitely recommended!
Radosław Bury
Poland

Incredible place for your rest. Variaty of accomodation options from tent spot 200m from beach till small houses 10m to water. Couple of restaurants, good supermarket, 2 dog friendly beaches, rent of boats, kayaks, sups. Nice promenade along a beach, pine and olive trees are everywhere. We will definitely visit the place again.
Yan Lobaŭ
Belarus
All about Kovačine Camp – in one place.
Download the digital brochure, flick through our offer and let the images convey at least a glimpse of the island atmosphere.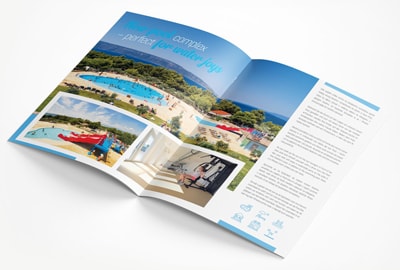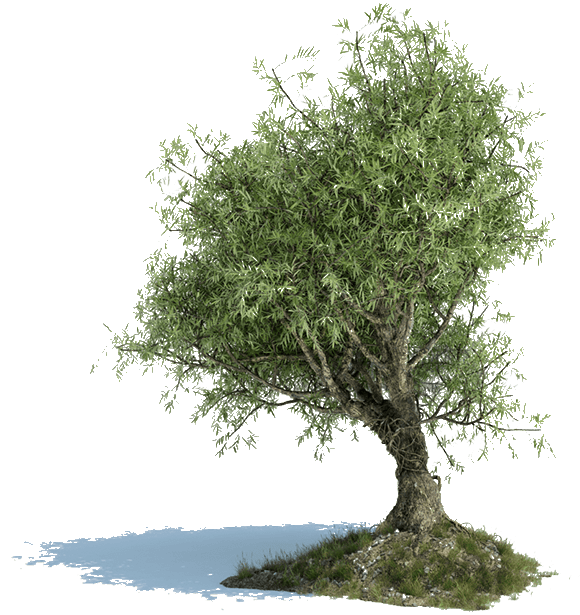 your eco-friendly oasis
We give more than we take.
Untouched nature, fascinating biodiversity and a rarely-encountered rich underwater world make the island of Cres a nature's jewel. Your wishes and comfort come first, but we also pay special attention to the preservation of nature and maintaining a clean environment. We have become your eco-friendly oasis, where everything is directed at preserving natural resources so you could experience them over again. The proof of our commitment and hard work does not lie only in the Green Key and Blue Flag certifications, but also in the decision taken by the company to only use "green" electricity.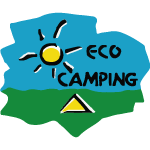 We are the proud holders of the ECOCAMPING certificate! We humbly appreciate all the resources given to us by mother nature, and want to make sure future generations experience them as well. That is why we advocate greater sustainability in camping tourism. The Ecocamping certificate promotes environmental protection and nature conservation, safety and quality in the camping industry. The prefix "eco" stands for both "ecology" and "economy", because the environment and economy go hand in hand with ECOCAMPING.
For more information on ECOCAMPING visit the following link: www.ecocamping.net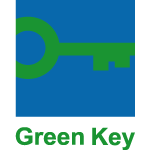 Green Key is a voluntary international label awarded to tourist accommodation establishments, including hotels, hostels, motels, camps and camping resorts. Green Key attests that an accommodation establishment reduces its negative impacts on the environment, uses resources effectively and employs trained staff, familiar with green business practices and wanting to be a part of it, and informs its guests on ecological orientation and sustainable development.
The Green Key criteria include environmental management, raising guests' awareness, staff engagement, water savings, cleaning and washing, waste and recycling, energy savings, buying produce, ventilation and heating, administration and management, green activities and areas intended for parking and parks.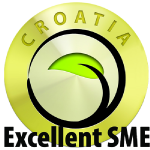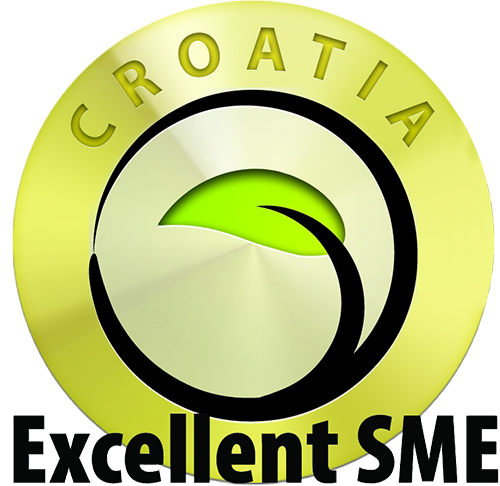 The company Cresanka has obtained the Excellent SME certificate, issued to successful small and medium-sized enterprises by the Croatian Chamber of Economy.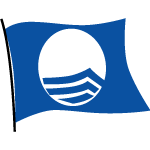 Blue Flag is an international eco-award project run by the worldwide Foundation for Environmental Education (FEE) with the aim of protecting the marine and coastal environment, that has for many years been successfully carried out in Europe and other parts of the world on an annual basis.
The Blue Flag symbolises a preserved, safe and pleasant environment intended for relaxation, fun and recreation, a well-defined coastal management system and sustainable tourism development.
The Blue Flag status means excellent tourism promotion for the beach, based on high-quality service, clean sea and coast and high degree of development and maintenance of the beach.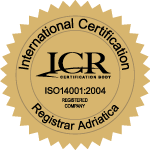 Kovačine Camp is the proud holder of the ISO 14001:2015 certificate of environmental management systems.
Kovačine Camp is the proud holder of the ISO 50001: 2018 certificate of an energy management system.
Blog
Stay up to date with interesting topics you can find in our blog.
Would you like to enjoy the pristine nature of this beautiful island, surrounded by its...
What is new on the island of Cres
and in our offer?
Passion is the fuel that powers us to keep improving. We are listening to and following your wishes and suggestions, in order to make Kovačine Camp your home away from home. Subscribe to our newsletter to find out the latest news about the island of Cres and all the new and interesting offers we have designed for you.