Island wealth and the skills of our ancestors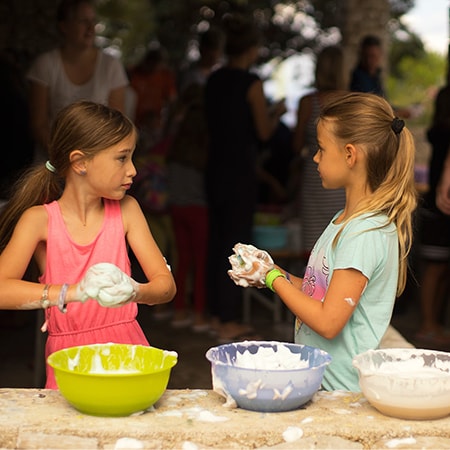 For a truly authentic experience, we invite you to join us on a creative journey of felting, organised in collaboration with the Ruta-Cres organisation! Step into the shoes of our ancestors from Cres and take part in a free workshop for making felted wool flowers, which is organised by the camp on Saturdays. The workshop is intended for people of all ages so the whole family can learn together about this fascinating material that our ancestors have worked with for centuries.
Discover the beauty of nature as an inexhaustible source of creativity.
Let the untouched nature of the island take your breath away! The Seven Labyrinths Trail will take you along winding roads of the fascinating Cres labyrinths. By taking the Macmalić Trail or the Fairy Trail you will get the chance to learn everything about the unique ecological treasure trove of the island of Cres and understand why this island is known as the crown jewel of the Croatian Littoral. 
Vultures and butterflies know where to find the greatest expanses of untouched nature for free flying, what about you?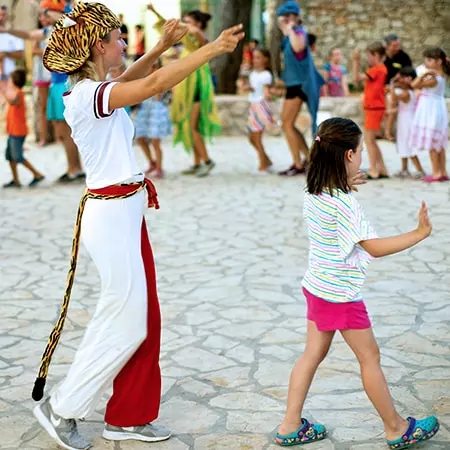 You may be seeking some peace and quiet surrounded by magnificent nature, but what about our youngest guests? The guests of Kovačine Camp can benefit from an expert team of entertainers from the FLAPS entertainment club, who will fill your children's days with laughter and activities. Morning activities include gymnastics and water aerobics, while the afternoon is reserved for games, tournaments, dance workshops and shows. In a natural environment, shaded by pine trees and rich in clean sea air, a great time is guaranteed!
A family experience to last a lifetime.
Rest for the mind and soul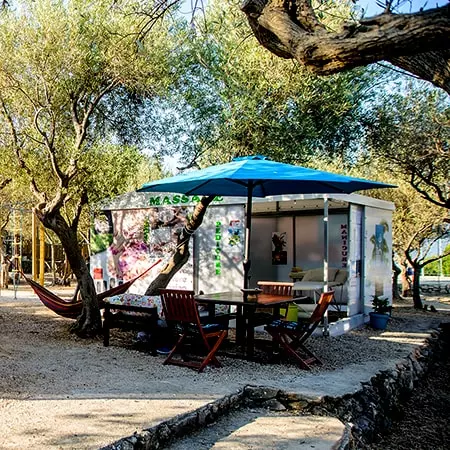 Reactivate your senses by exposing yourself to the forces of nature, and relax your mind and body in the hands of our professional team. Enjoy a series of therapy services offered by our partners in modern structures by the beach of the camp and start your journey towards true revitalisation. Recuperate your health through sports massages, massage therapies and physical therapies, or choose something from our wide arrange of cosmetic treatments to achieve beauty that starts within and shows on the outside. Therapy services are here to help you make your first step to recovery and a better quality of life, and our advisers are at your service to help you start that journey the right way.
Your body will thank you.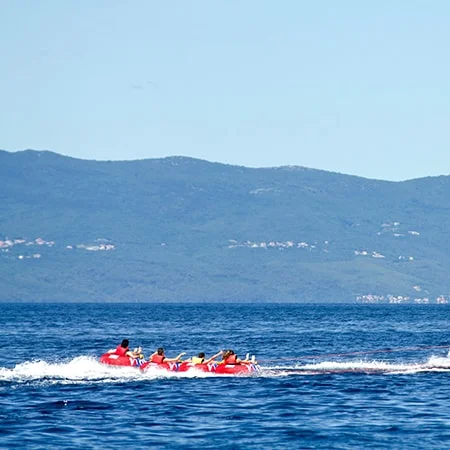 What lies beneath the surface?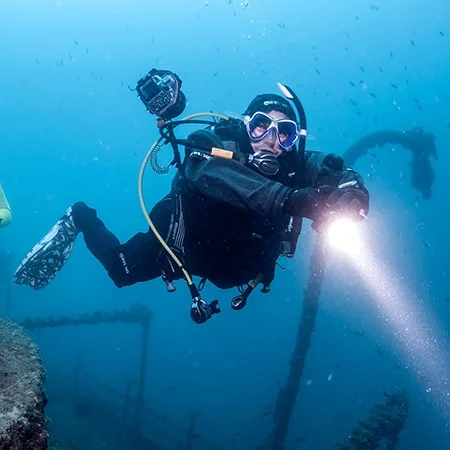 Dive into the water and explore the hidden beauties of the underwater world of Cres by signing up to diving lessons offered by our partners. The wide array of services includes diving using your own or rented equipment, hiring an expert guide so you don't miss any of the underwater locations, exploring the Lina ship wreck, and diving along the beach, from a boat or night diving. Our partners offer both beginners and advanced lessons – available to anyone who wants to explore Cres from a completely different perspective.
Feel the rhythm of nature.
Adventure on the open sea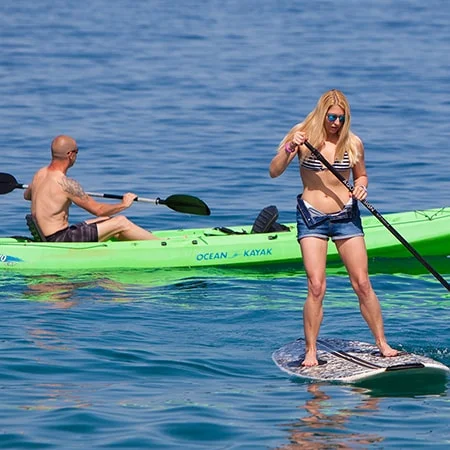 Reviews
About us – from our guests' perspective

Nice quiet and beautiful campsite. Never seen sanitary facility (building 2) so clean on a campsite in the summer period. Good mini supermarket with okay prices. Easy walk to Cres took 20-25 minutes. Fantastic beaches and great snorkelling water. Top class campsite!
Lene Nielsen-Gee
Danska

All you need to have good holiday in one place. A nice , clean beach. Along the beach there's a promenade, going to center of city Cres. You can rent a motor boat, a kayak, a bicycle. You can learn how to dive. Do some shopping, fruits and vegatables or a croissant in the morning. Definitely recommended!
Radosław Bury
Poland

Incredible place for your rest. Variaty of accomodation options from tent spot 200m from beach till small houses 10m to water. Couple of restaurants, good supermarket, 2 dog friendly beaches, rent of boats, kayaks, sups. Nice promenade along a beach, pine and olive trees are everywhere. We will definitely visit the place again.
Yan Lobaŭ
Belarus
All about Kovačine Camp – in one place.
Download the digital brochure, flick through our offer and let the images convey at least a glimpse of the island atmosphere.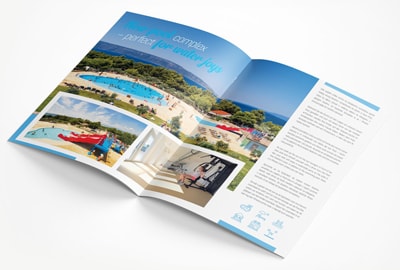 What is new on the island of Cres
and in our offer?
Passion is the fuel that powers us to keep improving. We are listening to and following your wishes and suggestions, in order to make Kovačine Camp your home away from home.
Subscribe to our newsletter to find out the latest news about the island of Cres and all the new and interesting offers we have designed for you.