Return ticket to the island – at our expense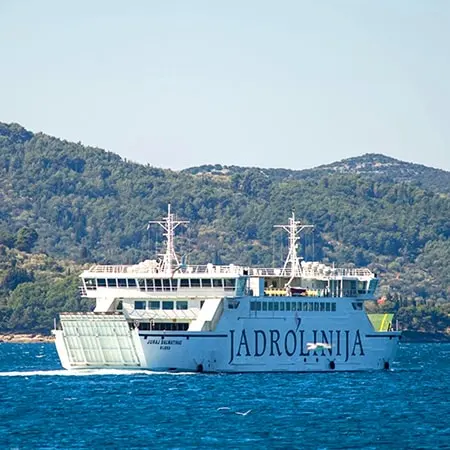 For 11 uninterrupted overnight stays in Kovačine Camp, we will gladly grant you a discount in the amount equal to the price of a one-way ferry ticket to the island of Cres. For 18 uninterrupted overnight stays in the camp, you will receive a discount in the amount equal to the price of a return ferry ticket to the island of Cres. The discount is valid for Brestova – Porozina and Valbiska – Merag ferry lines only.
All you need to do is present your ferry ticket at the reception desk of Kovačine Camp!
Stay an extra day! Every 7th overnight stay in the camp is complimentary.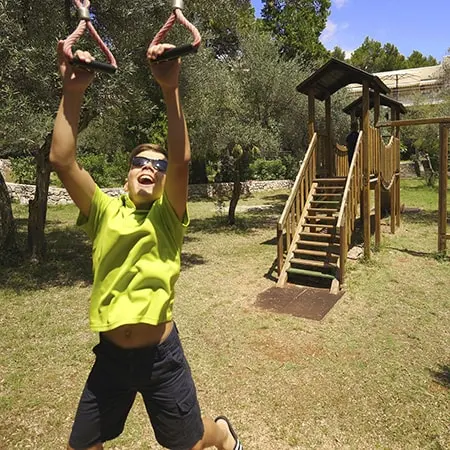 We know it's not easy to leave the island once you visit it. That's why we've made it possible to get every seventh overnight stay free of charge in the period from 31 March to 1 July 2023 and 2 September to 5 November 2023!
If you stay for 7 nights in Kovačine Camp, you only pay for 6, and if you stay for 14 nights, you only pay for 12.
In need of transfer to the camp?
Let us handle it!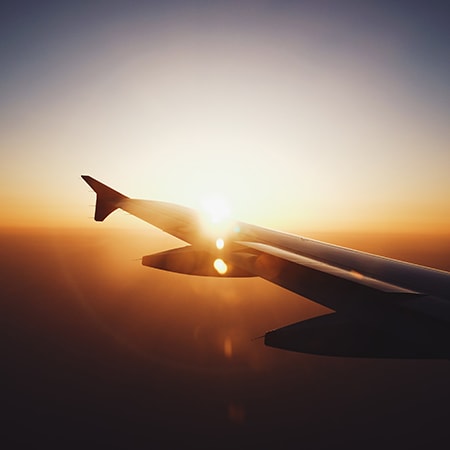 Let the transfer logistics be just another item on your check list you leave for us to handle! We offer organised transfer for all guests of Kovačine Camp from Krk and Pula airports to the camp and back.
The price of transfer is EUR 120.00 per person. Transfer needs to be scheduled up to 14 days prior to your arrival and paid in advance.
Reviews
About us – from our guests' perspective
Nice quiet and beautiful campsite. Never seen sanitary facility (building 2) so clean on a campsite in the summer period. Good mini supermarket with okay prices. Easy walk to Cres took 20-25 minutes. Fantastic beaches and great snorkelling water. Top class campsite!
Lene Nielsen-Gee
Danska
All you need to have good holiday in one place. A nice , clean beach. Along the beach there's a promenade, going to center of city Cres. You can rent a motor boat, a kayak, a bicycle. You can learn how to dive. Do some shopping, fruits and vegatables or a croissant in the morning. Definitely recommended!
Radosław Bury
Poland
Incredible place for your rest. Variaty of accomodation options from tent spot 200m from beach till small houses 10m to water. Couple of restaurants, good supermarket, 2 dog friendly beaches, rent of boats, kayaks, sups. Nice promenade along a beach, pine and olive trees are everywhere. We will definitely visit the place again.
Yan Lobaŭ
Belarus
All about Kovačine Camp – in one place.
Download the digital brochure, flick through our offer and let the images convey at least a glimpse of the island atmosphere.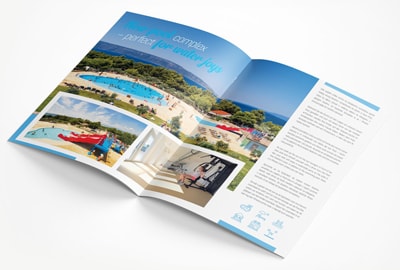 What is new on the island of Cres
and in our offer?
Passion is the fuel that powers us to keep improving. We are listening to and following your wishes and suggestions, in order to make Kovačine Camp your home away from home.
Subscribe to our newsletter to find out the latest news about the island of Cres and all the new and interesting offers we have designed for you.